kitchen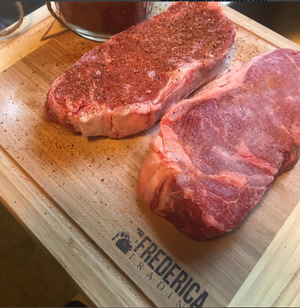 Mouth-Watering Steaks - No Marinade or Juice Drip
Robert up in Savannah, GA made our mouths water when he sent us this quick-pic from his kitchen counter.   These steaks are ready for the grill. ...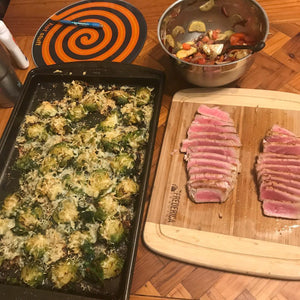 Justin's Cooking in the Kitchen
Justin Davidson shares this image of some amazing dinner served up in their home kitchen.   Looks fantastic - love seeing that pan-seared tuna on...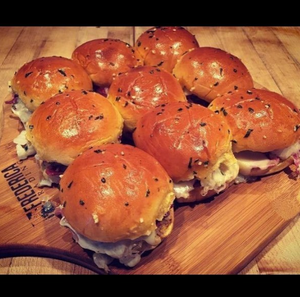 Frederica Trading Serves Sliders
Our Pizza Peels aren't just for pizza.  This customer served up some amazing looking sliders.  The large paddle surface and extended handle make ...